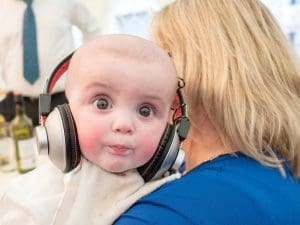 Is anyone even listening?
Some young people don't like to go see a doctor or a therapist because they haven't felt listened to in the past. As a parent, you might have felt this way before with medical professionals. It can even feel more this way as a young person who does not have the experience you do.
Because of this, the young person might feel frustrated and have some of these thoughts:
How is this even going to work if no one is listening to me?

They really don't care what I think, just what they think.

There's no way for them to understand anyways.
The problem with these thoughts is that if the young person is working with a professional therapist or doctor, they should not be true. In medicine, doctors are evaluated based on professionalism – which is their code of conduct or the way they are taught and socialized to behave. Professionalism includes having respect for patients and being responsive to their needs. So if someone is really not listening to your child, it is unprofessional. That means they have a right to and should say something!
Some examples of things you could say to your child to encourage them to address the situation in a neutral way are:
Do you feel like you are not being listened to? Maybe we should tell Dr. So and So.

I know you would like to get better; please let me know what is holding you back from talking to the doctor/therapist.

Let's brainstorm about how to tell Dr. So and So some of the concerns you have.
Has this happened to your child before? How have you and your child addressed it?