We previously shared an article with teens about talking to their parents. However, we realize that talking with your teen can be just as tough for parents as it is for teenagers. Therefore, we thought we would put together some suggestions for talking with your child and request your feedback!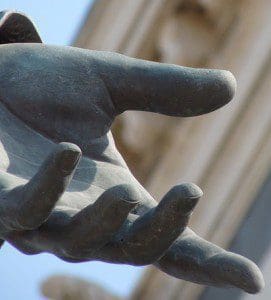 Some pointers we think can work for you to start a conversation as a parent are:
If you do not have the most open relationship with your child, you can improve your communication by talking to them everyday, even about trivial topics. 

Start with something easy for the both of you. A TV show you both enjoy? A funny YouTube video? Perhaps suggest an activity that the both of you (or family) can enjoy doing together.

When bringing up a difficult topic, tell them what you want from the conversation.  

You may want to help, or fix, a "problem," but remember that your adolescent might already see a solution. Let them know you are available to just listen if need be: without trying to fix something for them.
A gentle reminder that you are always there for them is important.

When communicating, identify your emotions, and put them into words while you talk.

For example, if you are worried, say: "I am worried that…"
If you have trouble identifying your emotions this list, also called a feelings inventory, is really useful! (it's a free PDF you can print too!)
If you or your adolescent have trouble identifying emotions it can be great to put the feeling inventory on the refrigerator for the whole family to use.

Find a good time to talk, and if you are not sure of when a good time is, ask when is a good time to talk. 

Sometimes no time feels like the right time. Asking to make time is an easy way to make time for talking about something that is important to you.

Be honest and understanding.

Your adolescents are also human! Be honest about the way you feel about things and understand they also have feelings.
Do you find anything particularly helpful?  Do you have suggestions of your own?  We'd love to you – after all you are the experts!