While social media is often a place to connect with your friends and relatives, it can easily become a place for unwelcome users as well. One of the greatest aspects of today's social media outlets is that each of them have developed a way for you to block or delete anyone that you do not want to see your posts or to contact you.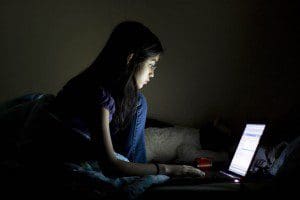 While blocking may occasionally seem harsh, you have the right to control every one of your social media outlets so that you are comfortable and safe.
This website has individual links into virtually every social media site/app that is currently out to help you take control of your privacy. It also includes links on how to block people from calling  you, emailing you, and other forms of online contact.
Click here to learn how to block people from texting you on iPhones or Androids.
You can read more here about how blocking or deleting people can make you a happier social media user.
We hope you can utilize these tools to better understand how to protect your own privacy or to talk with your teen about protecting their privacy on social media.
Do you have any other concerns about managing your own privacy, or how your teen manages theirs?  Or, do you have any stories of how blocking someone helped you? Share them with us!